If you need further assistance or have a question that is not listed in this Knowledge Base, you can reach out directly to Nayya's Customer Support team.
During the hours of 9am - 5pm Eastern, Monday through Friday, you can access our live chat functionality to speak directly to a Customer Support team member by clicking the "Chat" button in the bottom-right of your screen: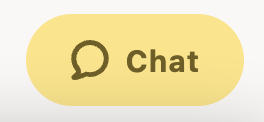 At all other times, we recommend emailing ​​customersuccess@nayya.com, and we'll be more than happy to answer any question you may have. Be sure to include your name and employer, and we'll get back to you within one business day.
Updated